RV SITES*
​(*Nightly/Weekly Rates include first 2 adults and 2 children. There will be an extra per person fee of $3 per person per night if you have over 4 people.

Our extended stay/monthly rates are based on 2 people per site. There will be an extra fee per person per month.)


​


​
​

$30 nightly, FHU (w/e/s) 30amp
$35 nightly, FHU (w/e/s) 50amp​
(water and electric only sites starting at
​ $29 per night.​​)


​
$180.00 weekly (based on 7 nights) 30amp
$210.00 weekly (based on 7 nights) 50amp​
​


​
Monthly 30amp = $450.00


Monthly 50amp = $485.00
​
​
​


​​​​​


​Included with your site whether you stay one night, a week, or a month:
​
-FREE Wi-Fi
-Seasonal Pool (April - October) and Playgrounds
​-Pet friendly (must be leashed and cleaned up after)​ Take them to Bark 'N The Park off leash dog park!!​
-Garbage cans throughout the park ​​​
-Fire ring and picnic table
-​​Well kept grounds
-Fishing at the pond​
-On site laundry facility
-Plenty of acres to roam, enjoy the quiet, and wildlife​​
-Sorry, Fireworks Prohibited. ​
​

(WE SELL FIREWOOD FOR YOUR CAMPFIRES!)
​
​​



OFFICE HOURS:
Monday - Saturday 10am-8pm
Sunday 1pm-6pm​​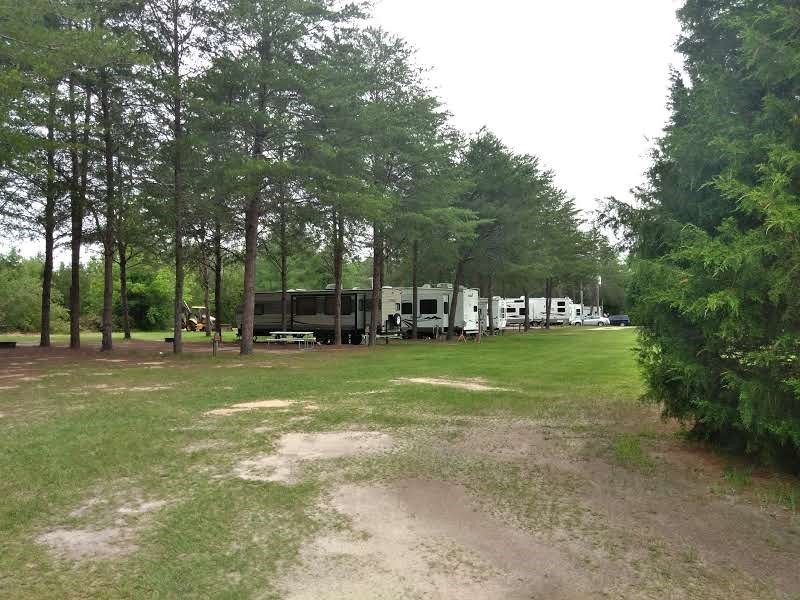 **We impose a surcharge on Credit Cards that is NOT greater than our cost of acceptance.**
**NO REFUNDS when you put down a deposit for a monthly site. Please see our Cancellation Policy. Any questions, please ask!